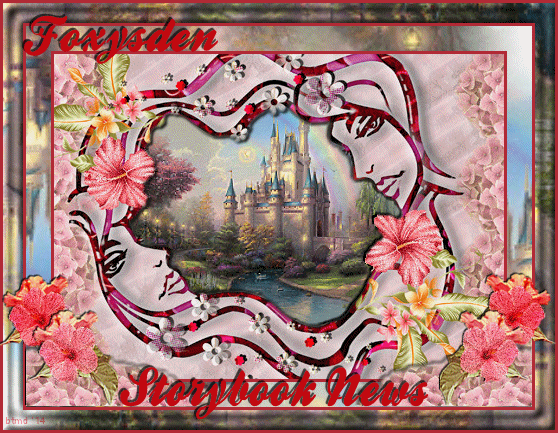 Sweetheart, be my sweetheart
When birds are on the wing,
When bee and bud and babbling flood
Bespeak the birth of spring,
Come, sweetheart, be my sweetheart
And wear this posy-ring!

Sweetheart, be my sweetheart
In the mellow golden glow
Of earth aflush with the gracious blush
Which the ripening fields foreshow;
Dear sweetheart, be my sweetheart,
As into the noon we go!

Sweetheart, be my sweetheart
When falls the bounteous year,
When fruit and wine of tree and vine
Give us their harvest cheer;
Oh, sweetheart, be my sweetheart,
For winter it draweth near.

Sweetheart, be my sweetheart
When the year is white and old,
When the fire of youth is spent, forsooth,
And the hand of age is cold;
Yet, sweetheart, be my sweetheart
Till the year of our love be told!

by Eugene Field





Love is such a beautiful thing when it comes from the very heart of your being.
We have a tendency to use the word "love" loosely...I am guilty of that...but when I get excited about a material thing, love is what comes to my mind, because it brings joy!
But when I tell you that I love you! That comes from the very depths of my heart and is very meaningful...yes joy enters my heart as well, a warm, comfortable feeling of closeness and friendship.

The love of Foxysden is very real from Cristean and myself. We love you from our hearts, not just our minds and our mouth, but from the very depths of our being. You all mean a lot to us in so many ways!

The Den has a very special culture about it. Much love, caring, sharing, giving comes from the hearts that make up Foxysden. We laugh together, tease and enjoy each other. We cry with one another in sadness and rejoice in the goodness that comes to a Foxy.

Let us never lose this connection and make up of the Den! A very precious gift of friends we never want to lose. A God believing group that prays for each other and Praises God for the answers. We could never ask for a more loving family!






To share this love, our Den Mini Theme Contest is underway. Its theme is "Your idea of a Romantic Date!". You may submit a total of 8 minis this month. Four (4) minis now and four (4) minis in the middle of the month!

When you have made up your minis and know how to go to "Paint" and Crop your minis, you may send to Foxysden email
wolfcub-key@foxysden.net .

If you do not know how to go to "Paint", simply do your minis, make sure that in the caption you put "Feb mini-(your name)...this makes it much easier on the staff to get and process.
Thanks for your consideration in this.
Use your imagination!!!

PLEASE...do not wait till the last minute to do your minis. When you do, it really rushes us to try to get all in by the time the poll starts. It is set up to start automatically on the date and time that has been pre-set.
Deadline is the 19th at midnight.
No minis will be accepted after that time.






We have some winners to congratulate for the month of January!


The Den members have chosen the following:

Staff of the Month goes to the Harem Master, James!
CONGRATS JIM!!

Member of the Month goes to Sue!
CONGRATS SUE!!

Sportsmans Award goe to Judy! CONGRATS JUDY!!


The winners of the Den's Mini Theme Contest for January were:

First Place - Gill!!
Her winning mini is on the front page under the staff!
CONGRATS GILL!!

2nd place winner was Sue
3rd place winner was Judy
4th place winner was Cris
5th place winner was Connie
6th place winner was Cris
7th place winner was Clara
8th place winner was Key
9th place winner was Sue
10th place winner was Nicole

CONGRATS TO YOU ALL!!

Our Poker Champ was Diamond Jim!!
CONGRATS JAMES!

Our first Miss Mini Pageant Queen for 2014 was Connie!
CONGRATS HUN!

Our First Runner Up was Clara!
CONGRATS CLARA!

Our Second Runner Up was Judy!
CONGRATS JUDY!






The Den has been voting for the games they would like to see on our tour list.

From the votes of the Members, Squelchies and Word Whomp have been dropped.

The new games added were Lottso Express and Addiction Solitaire.

We are in the process of getting the room for Lottso Express. Addiction Solitaire will soon follow.
We would like to see more players participate in the tours. We are doing these for YOU! Many times we have to move the tours because there are not enough. We look to see who is on, and many are playing in other games...please take out the 20 min or so to participate in the tours and support your league!
It would be appreciated greatly by the Hosts who are trying to run these tours for YOU!
Thank you to the ones who participate and support us!

The game list on the Website has been updated for YOU! You can print it off if you like!






The Slideshow is in need of updated and new pictures! Please send in pictures of you, your family and pets.

Right now I need pictures of SNOW, SNOW, SNOW...Lord knows we sure have had a lot of it this year! So get those in ASAP and I will add to the slideshow!
Thanks to you who have sent pictures in! So very much appreciated!


Cris has set up a website for Families. He is asking that you send in pictures of your family, friends, pets, anything you would like to share with your Den Family, and he will set up a spot for you!

He said that it would depend on the participation as to whether he keeps the site or removes it.

Please mark them so we know where you want what to go. If for 2 different places, indicate so please.

Hope you enjoy these different specials Cris and Joe are creating...for it is for YOU!!






We have many sick in the Den right now. Please take a moment and send out a card to them! I am sure that would make them feel better! Put a smile on their faces to know that you care and are thinking about them!
I know that Cris could use some encouragement right now. With being ill, he could use a smile and a good word from his dearly loved Foxysden! Please take a moment and send him a card!

Sandy has been ill, Reba, Maiden, Nicole, Gill, and others...keep them in your prayers and send them a card of Thinking of You, or Get Well, something to lift their spirits!

Addresses are on the website.






Well, does Phil see his shadow on Sunday? And who is going to win the Super Bowl? Enjoy your weekend and enjoy the month of February! Short but sweet!





Cris, Joe and I would like to wish you a month of love and fun with Foxysden! Have a good month, a safe month, and enjoy your loved ones!
God Bless You!




John-CanYouFeeltheLoveTonight.mp3