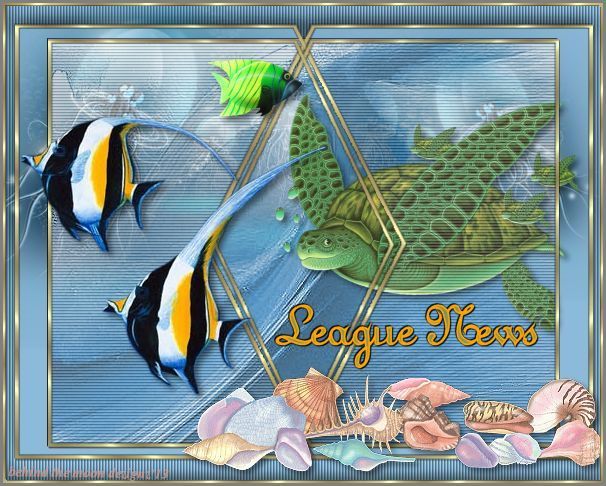 August Weather Lore

If the first week in August is unusually warm,
the coming Winter will be snowy and long.

For every fog in August,
There will be a snowfall in Winter.

If a cold August follows a hot July,
It foretells a Winter hard and dry.

Dry August and war, Doth harvest no harm.
- Thomas Tusser





We have a Special going on from Aug 1 through Dec, 2014.

The rules to this Special are:
- play 10 tours in 1 week
- must play in the tour
- if you leave the tour does not count
- the HA, Co-HA and Asst Co-HA are not included in this Special.
- team bowling does not count for this Special

When you get your 10 tours in during the week, you will receive a badge.
If you have played 10 tours every week of the month, you will receive other gifts that are offered for this Special.

For complete information concerning this Special, go to Foxys' Website under "Special". Any questions please see your HA, wolfscub (Cris).
Good luck to you all!





We have some players who deserve a "CONGRATS" for a job well done in July!

Congrats goes out to Cris and Sandy in winning the trophy for Team Bowling! Sexy Foxys each received a Gem Card!
A job well deserved! Way to go!!

Our Crown for the Miss Mini Pageant was passed to Gillian!
Congrats Queen Gilly of July!
Your beautiful mini is under the Aug staff on the front page!

Foxys Poker Champ for July was Connie!
Congrats Gal!

The Streaker for the month of July was none other than our HA!
Way to go Sexy!! Congrats Cris!
Cris also holds the highest streak in 2014 with 27!!
Come on Foxys...beat that number!! Take off your shoes and socks too!!

Our Staff v Member tour winner for the month of July was Sue for the Members!!
If you want to see what happens to the losing side, visit the Website and look in "News Flash" and Clara will show you!! (hehehe)

The TOC winner for July was Cris!
Congrats to you sir!!

Most tours won in July goes to Clara with 38 wins!!
Congrats Lady!

The Den voted for the following...Congrats to you all!

Staff member of the Month was Gilly!
Member of the Month goes to Judy!
Wolflady's Sportsman Award goes to Key!

Thank you all for voting for these ladies!






In October, only 2 months away, Foxysden, will be 5 years old!!!

More to come on our celebration!




Our theme for this month's Mini Theme Contest is "Foxys Summer Fun"

Please get your minis done early so it is not so hard on Cris to get them posted in a timely manner!
When done, send me a pogo mail or tell me in tours and I will come get them for Cris.
There is a vast amount of ideas we can come up with. Think out of the box! Take time and make some awesome minis!
The deadline is the 19th! Please do not wait till then to get them done. Again, the earlier the better! And thanks for your cooperation in this!






Addresses are up to date! If your address has not been submitted and you wish to receive cards, or just a note of encouragement, please submit your address to Cris or myself and we will get it in for you!

Please don't forget the Foxys Emporium!! Lots of good gifts to choose from for many occassions! Fron the profit is given money for the soldiers of the USA - buying items they need while over seas! What better way to support Foxysden and our soldiers who are there to protect us and allow us to have the life we live here in America!





Cristean, Keylalah and Joseph would like to wish you a Blessed and Safe August.