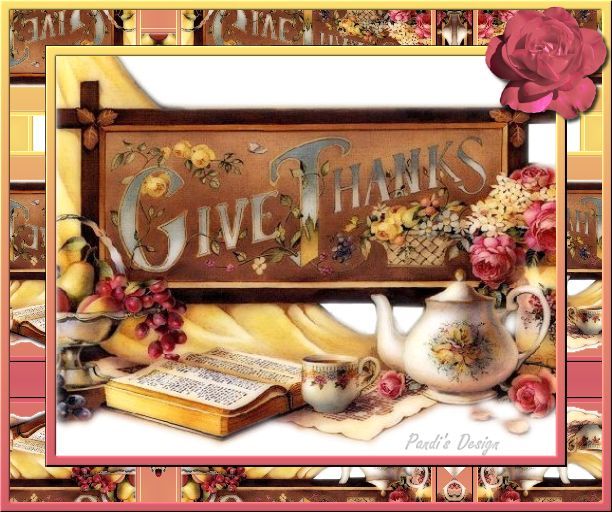 CRIS, KEY AND JOE WOULD LIKE TO WISH YOU ALL A VERY HAPPY, SAFE AND ENJOYABLE THANKSGIVING.
WE ALL HAVE MUCH TO BE THANKFUL FOR.
WE HAVE OUR FAMILIES, FRIENDS, OUR FOXY FAMILY, A ROOF OVER OUR HEADS, FOOD ON THE TABLE, AND A GOD WHO IS ALWAYS WATCHING OVER US!
WE ARE A BLESSED PEOPLE!

BELOW ARE SOME LETTERS OF THANKSGIVING FROM OUR MEMBERS...ENJOY AND BE BLESSED!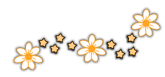 This year I am thankful for many things but here are a few that are very dear to my heart.This year I am thankful for many things but here are a few that are very dear to my heart.
I am thankful for my parents who are gone but not forgotten. I miss them very much.
I am thankful for my health and my well-being, that I am able to move around and enjoy life.
I am thankful for my home and to have a comfortable place to sleep.
I am thankful I have a wonderful job with benefits. It is close to home and helps me clothe and feed my family.
I am thankful for my wonderful husband who gives me unconditional love and support.
I am thankful for my children and son-in-law for what they have accomplished and have grown into fine young adults.
I am thankful for my dog Honey. She gives the best licks and love I can ask for. She also keeps me warm at night.
I am thankful for my brother who accepts my faults and loves me unconditionally.
I am thankful for my family, my sister in law and her family also my cousins and nieces and nephews. I always have a good time when I am with them.
I am thankful for my childhood friends for over 50 years for being there for me whenever I need them.
I am thankful for my friends that I go the beach with and eat dinner with every Saturday night. Friends that I have known for 30 years for allowing me to be myself with.
I am thankful for my internet family and friends who have supported me when I was down and happy for me when I celebrated events. These people I feel a connection to even though they are physically very far away from me and haven't even met. They are my family and I love them and care for them very much. I can't think of life without them. (Foxys)

Happy Thanksgiving Everyone!!!!!
Love Sue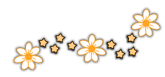 This year has been a very hard one for my family.
We have had a lot of illness this year, and it isn't over yet.
Vern went to the specialist yesterday and has to go back in 3 months.
His body is healing, but not as fast as the doctor would like.
Hopefully by the time he goes back he will be released.
Our son and his family moved in with us just before Vern was released from the Oaks where he stayed for four weeks.
When he came home the nurses and all came and helped with exercises etc.
He is at last feeling better and we are taking care of each other with lots of help from the children.
They have been very good to us and we are so glad to have such a caring family.
Things are looking up now and of course our two great grandchildren have given us another reason for going on.
We were married 57 years this past August 24th.
Our new goal is to see our 60th.
God has been awfully good to us and our prayers have been answered.
To all of you who have said prayers and asked about Vern's health, thank you so much.
We are very grateful to each and every one of you.
For all of the phone calls that I received, thank you so much.
The future is looking much better now, Thank God, who guides our days.

Our love to all of you.
Vern and Sandy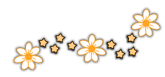 I thought about all I have to be thankful for and I have a lot.
The one thing I've got is a great family and a lot of good friends.
My brother survived a terrible accident and is on the mend.
My life is unsettled but I'm still hanging in there.
I got a great family and a good many friends both on line and at home.
My family is doing well and so are my friends. Some have had hardships, illness and such but are still with us and on the mend.
For those we loss this year they have moved on to a more special exsistance.
One of peace and joy.
So yes, as we go into the season of the holidays I do give thanks that I am here to enjoy it.

CRISTEAN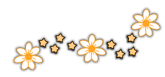 THIS YEAR I AM THANKFUL FOR THE LORD SEEING ME THROUGH ANOTHER YEAR OF LIFE ALONG WITH PRETTY GOOD HEALTH.
I THANK HIM DAILY FOR MY HUSBAND, RAY, WHO I HAVE BEEN MARRIED TO FOR 38 YEARS IN MAY.
I'M THANKFUL FOR MY TWO CHILDREN; TRACY WHO IS 36 AND MY SON JOSH WHO IS 35.
I AM EVER SO THAMKFUL FOR MY TWO BEAUTIFUL GRANDSONS; ZACHARY WHO IS 16 AND JONATHAN WHO IS 8.
I AM THANKFUL FOR ALL MY FRIENDS AND OTHER FAMILY MEMBERS.
I AM SO GRATEFUL TO THE LEAGUE, FOXYSDEN, FOR ALL THE HARD WORK THEY HAVE DONE OVER THE PAST 4 YEARS.
I THANK YOU FOR ALL THE FUN DAYS, BUT MORE THAN ANYTHING I AM THANKFUL FOR MY LOVING LORD AND SAVIOR.

CONNIE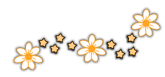 I have so much to be thankful for..not just today, but everyday..God has been so good to me......I am so happy that He gave me 4 wonderful children. God gave me my very best friend to love and watch over me, joe...
He has helped joe so much this year...along with my Cris and Joe(my Foxy boys)

A big "Thank you Lord"
I love Thee.
Clara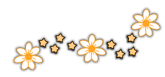 I am so very thankful I have my family with me and sharing the home my parents built with my grands.
I'm thankful for the sparing of my brother, Cristean, so he can be with us. I'm thankful for my friends and the time I have with them.
Im ever so gratefull to the men and women who saved me from a severe accident that could of been worse.
I'm thankful for my friends' lives who were spared during that time.
I've been so blessed this year, but most of all I'm thankful for my great friends and family.

Joe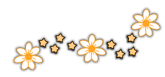 Giving thanks is a daily thing for me...I have so much to be thankful for!
Each morning I thank God for another day to serve Him in whatever manner He has for me.
I thank Him for my very dearest friends, for my family, my pets, and for the work He is doing in me.

On this special day of Thanksgiving, I want to thank God for each and every one of you.
I have asked Him to bless us, every one!
I am so very thankful for God's healing power, and His Blessing of that power on Cristean, our HA and my precious friend.
I am so very thankful for God's hedge of protection about Joe while he was in Tokyo. He survived a terrible accident with only harm to his leg, cuts and bruises.
God has been so very good to many of our Foxys; Vern and Sandy, Clara and Joe, Lulu, Sue and hubby (and honey), James, Connie and Ray, Judy and Pandora, Gill and Roy and of course Neemo! Carol, Michele and many other Foxys.
I am so very grateful and thankful for each and every one of you!

I am thankful for my family, my loving sons and their familes.
I am thankful for a way that we all can communicate with one another. What a wonderful invention...the internet!

Have a very safe and enjoyable Thanksgiving!
Love you all!
Key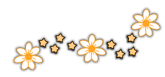 GOD BLESS YOU AND YOURS!
CRIS, KEY, JOE AND STAFF