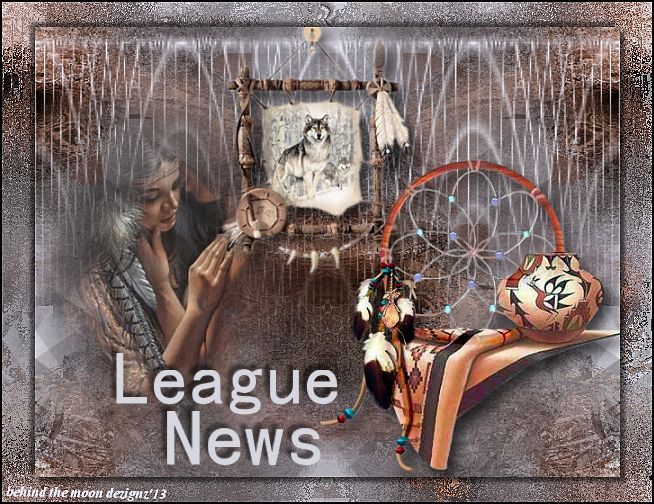 God, what a beautiful and perfect artist are You,
Green leaves changing to yellows, oranges, and reds.
Starting nature's time of rest with such brilliant hew,
Putting on her sleeping array, preparing her for bed.

As the catepiller is wrapped with care surrounded by a cocoon of protection,
God wraps His world with majestic colors, carefully slowing down life's process,
Singing to His creation a lullaby of slumber with His winds of affection.
Rest My precious creation, for soon sleep will come upon you...yes...yes...


~ written by Rebecca Rowland ~





Although the origin of Thanksgiving is often traced back to the time of the Pilgrims and Native Americans, Thanksgiving was not truly established as a national holiday observed annually until 1863 under President Lincoln. Yet, America's Thanksgiving does have a long history. Here is a brief timeline of the Origin of Thanksgiving in America:

1619 – On December 4th, a group of English settlers landed about 20 miles upstream from Jamestown (the Colony of Virginia). Their charter required that a "day of thanksgiving" be observed every year on the day of their arrival. After several years, this site was abandoned.

1621 – The Pilgrims of the Plymouth Colony celebrated a "harvest festival" with Massasoit (Great Sachem) and the people of the Pokanoket tribe, one of the tribes of the Wampanoag nation. Their feast consisted of waterfowl, wild turkeys, fish, and deer as well as corn, squash, and beans which Native Americans had taught the Pilgrims to cultivate.

1630-1777 – Various colonies observed days of thanksgiving each year, many of which were a day for prayer and fasting.

1777 – Following the American defeat of the British at Saratoga, the Continental Congress gave the First National Proclamation of Thanksgiving to be held on December 18th.

1789 – President George Washington proclaimed and created the first Thanksgiving for the United States of America for "…Thursday, the 26th day of November next…". Read his remarkable words:


Washington's Thanksgiving Day Proclamation

(New York, 3 October 1789)


By the President of the United States of America, a Proclamation.

Whereas it is the duty of all Nations to acknowledge the providence of Almighty God, to obey his will, to be grateful for his benefits, and humbly to implore his protection and favor-- and whereas both Houses of Congress have by their joint Committee requested me to recommend to the People of the United States a day of public thanksgiving and prayer to be observed by acknowledging with grateful hearts the many signal favors of Almighty God especially by affording them an opportunity peaceably to establish a form of government for their safety and happiness.

Now therefore I do recommend and assign Thursday the 26th day of November next to be devoted by the People of these States to the service of that great and glorious Being, who is the beneficent Author of all the good that was, that is, or that will be-- That we may then all unite in rendering unto him our sincere and humble thanks--for his kind care and protection of the People of this Country previous to their becoming a Nation--for the signal and manifold mercies, and the favorable interpositions of his Providence which we experienced in the course and conclusion of the late war--for the great degree of tranquility, union, and plenty, which we have since enjoyed--for the peaceable and rational manner, in which we have been enabled to establish constitutions of government for our safety and happiness, and particularly the national One now lately instituted--for the civil and religious liberty with which we are blessed; and the means we have of acquiring and diffusing useful knowledge; and in general for all the great and various favors which he hath been pleased to confer upon us.

and also that we may then unite in most humbly offering our prayers and supplications to the great Lord and Ruler of Nations and beseech him to pardon our national and other transgressions-- to enable us all, whether in public or private stations, to perform our several and relative duties properly and punctually--to render our national government a blessing to all the people, by constantly being a Government of wise, just, and constitutional laws, discreetly and faithfully executed and obeyed--to protect and guide all Sovereigns and Nations (especially such as have shewn kindness unto us) and to bless them with good government, peace, and concord--To promote the knowledge and practice of true religion and virtue, and the encrease of science among them and us--and generally to grant unto all Mankind such a degree of temporal prosperity as he alone knows to be best.

Given under my hand at the City of New York the third day of October in the year of our Lord 1789.

Go: Washington


President George Washington, this remarkable man had it right!
He understood from whom our blessings came. He understood to whom our thanks should be given.


1795-1800s – Various Presidents and state governors declared days of Thanksgiving.

1863 – During the Civil War, President Abraham Lincoln proclaimed a national Thanksgiving Day to be celebrated on the final Thursday in November 1863. Since this date, Thanksgiving has been observed annually in the United States.

1941 – President Franklin D. Roosevelt signed a law establishing the day of Thanksgiving as the fourth Thursday of November.






Cris and I have some awards to give away!!

CONGRATS goes out to our Member of the Month. This award goes out to someone who has jumped tours, has been kind, polite, and helpful. We wish to congratulate Connie!!
WAY TO GO CONNIE!

Our next award we would like to give out is Staff of the Month. This award goes out to the person who has been a big help to the HAs and the members. We wish to congratulate Clara!
THANKS FOR YOUR HELP CLARA!

This next award, the Wolflady's Sportsmans Award goes to someone who has gone over and above to be kind, giving, helpful both to the members of the Den and to the staff, and has a very good attitude and shows respect towards others in and out of tours!
A big THANK YOU and CONGRATS goes to Ms Dawn!
YOU ARE SO APPRECIATED HUN!
THANKS FOR ALL YOUR SUPPORT!


We have a new STREAKER for the month of October!
The master of all streakers, our HA, Cris!!
He won with the highest streak of 21. CONGRATS!!
Our next streaker in line was Key with 20
3rd was Sue with 17.
CONGRATS TO OUR NOT-SO-BASHFUL WINNERS!!


Our TOC winner for October was Sue!
CONGRATS SUE!!


Our Staff v Member winner for October and for the Members was Reba!!
CONGRATS REBA!!


Our Poker Champ for the month of October was Connie!
CONGRATS CONNIE!!


Our Miss Mini Pageant Queen for October was Reba!
CONGRATS REBA!!






NOW FOR OUR OCTOBER FRIGHT NIGHT WINNERS!

The first place winner, who won a "1 year subscription to pogo", is....
FRIEDA!! CONGRATS HUN!!

Next winners receive a Badge Album...CONGRATS goes to:
Second place - Dawn
Third place - Key
Fourth place - Clara
Fifth place - Michele

The next group of winners receive a Badge...CONGRATS goes to:

Sixth place - Cris
Seventh place - Sue
Eighth place - Joe
Nineth place - Judy
Tenth place - Connie

The last gorup receives a Premuim Gift from the mall...CONGRATS goes to:
Eleventh place - Reba
Twelfth place - Sandy
Thirteenth place - Joe
Fourteenth place - Sue
Fifteenth place - Key
Sixteenth place - Gill
Seventeenth place - Frieda
Eighteenth place - Judy
Nineteenth place - Clara
Twentieth place - Dawn

Agan, CONGRATS TO YOU ALL - A JOB WELL DONE!!


We will be doing this again in November! Just as we did fright night...submit 4 outfits to fit the theme and the HAs will go around in tours and collect ones we feel are exceptional, placing them on the November page as well!!
Our theme for November is "INDIANS, FALL, and THANKSGIVING".
There is plenty out there to cover these catagories...dont be afraid to go outside the box and be creative!

You may begin sending in your minis November 1st!

Again, the winner of the November Mini Theme will get a "1 year subscription to Pogo!"
May the best minis win!






BIRTHDAYS in NOVEMBER...
see website for more information

Nov 4th - Mags - Party scheduled for the 4th -

Nov 7th - Cris - No party per his request

Nov 7th - Judy - belated due to her having computer problems

Nov 13th - Michele

Nov 18th - Cutie

Nov 26th - Feisty - Pary scheduled for the 26th

Nov 28th - Gill - Party scheduled for the 28th

Nov 30th - Jim

FOR THOSE OF YOU WHO HAVE NOT SCHEDULED AS YET - PLEASE SEE CLARA ASAP! THANKS!






REMEMBER:

TURN YOUR CLOCKS BACK 1 HOUR ON SATURDAY BEFORE YOU GO TO BED...NOV 2ND

THANKSGIVING IS THE 28TH OF NOVEMBER - TOURS WILL START AT 5:00 FOR THOSE OF YOU WHO WOULD LIKE TO PLAY
Cris has special Avatars for the winners!

FOR OUR JEWISH DEN MEMBERS - THE FIRST DAY OF HANUKKAH IS THE 28TH OF NOVEMBER AS WELL.






Cris and I would like to wish you all an enjoyable November! Go for a ride and enjoy the leaves before they are gone.
Stay safe and warm!

God Bless you and keep you and yours!