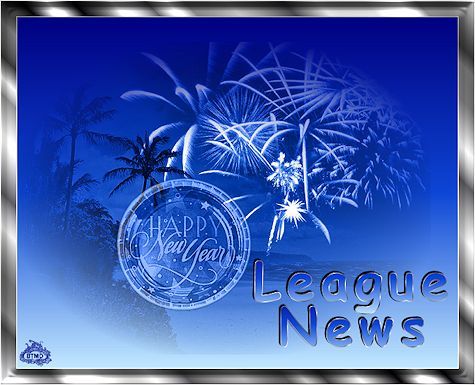 The New Year of 2013 is upon us, chapter 2012 is now closed. Time to look ahead to the future and leave the past behind us. We can not change one single, little, tiny thing that has happened in the past.
It is time to move on and make a New Start to a New Year!

Today is the first day of the rest of our lives! What will we do with our new start?

The earth is, at the present, being cleansed and refreshed for a new start.
Our hearts, our minds, and our spirits also need to be cleansed for a new beginning. Our future in the physical looks bleaker and bleaker, as our life with God grows stronger and stronger. The Father will see us through if our hearts are His and we allow our lives to be directed by Him.

Almighty God, please Bless the Foxys of the Den and those who read these words! Help them to grow ever stronger in You...in mind, in body and in spirit!
For You, precious Father, are our only hope, our only peace, and our only strength for this new chapter we are about to enter.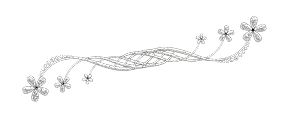 The Den has many new things happening for this year of 2013! Changes, additions, a lot to look forward to!

The HAs would like to present some awards to Foxys who have gone over and above in helping to support our Den.

We would like to congratulate our first award winner for her love, her kindness, her giving, and for her precious support to our members, and our members-to-be. She is our Room Liaison, Miss Sandy! Thank you for being the beautiful person you are! And thanks a million for all you do for the League!

The Sportsman's Award goes to a very dedicated person who is enjoyed by all! This person is willing to help out when possible, gives time, patience and love to all his harem! Congrats Mr Jim!! A well deserved honor!

The winner of the Staff Award goes to Key.

We have a winner of the TOC - congrats goes to Sue! Very good job hun!
The winner of the Staff v Members award goes to Suzy! A job well done for the members!


We have the winners of the Christmas Tree Contest!!

A big THANK YOU goes out to all that participated in this Christmas event!

In fifth place, we have Maiden, Connie and Taurenprincess!!! CONGRATS GALS!

In fourth place, we Congratulate Gill and Judy!!! WAY TO GO!!!

Our third place winners are Megeth and Cris!!! CONGRATS to you both!

We have one second place winner. CONGRATULATIONS goes to CLARA!!!

And our FIRST PLACE WINNER is JOE! CONGRATS HUN!!!

You all did a beautiful job!

Last, but not least, we have the winner of the Golf Solitaire Streaker!! CONGRATS GILL with the longest streak of 22!!! Gill wins a Badge Album!!

We do this contest every month for a winner! Will you be the next Golf Solitaire Streaker???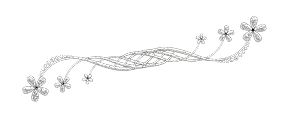 Some of the changes you will find are in the PJ Tours, the Miss Mini Pageant, and the tours in general.

Let's start with the PJ Tours.

Miss Gill will be adding trivia to her Sunday night tours! She will do the Campfire Storytime once a month and will add a Sunday of Trivia.
She says to be sure to look at the slideshow and to study the addresses sent out, for trivia questions!
As always, lots of prizes given from her heart!!


Next is the Miss Mini Pageant

The Miss Mini Queen for the month will have her picture taken in her formal and placed on the Foxysden Website for the month she won!
At the end of 2013, the Queens will be invited to a special tour wearing their very best outfit, and will receive a gift for the best 3 mini's and a prize for the winner of the tour!

Just a reminder...the way to participate in the Crowning each month is participate in the Saturday night Tours, follow the dress code for the night and have fun! You can not attend one tour for the month and expect to have a chance at the Crown! One aspect of the judging is attendance. Another is your Dress. This is NOT about the background, the goodies, or the caption. This is about YOU! So plan to attend, dressed for the tour and expect to have fun, fun, fun with lots of prizes as well!

The Second Runner Up gets 1000 Bux and a Badge...The First Runner Up gets 2500 Bux and a Badge Album...The QUEEN gets 5000 Bux, a Badge Album and a Gem Card that can be used for 3 months of Pogo, or 350 gems!


Joe is doing a very special event for the tours this year! Each time you win a tour, you will be given an Avatar of that game! The one with the most Avatars at the end of each month will receive a personal Avatar of their choice for their own use! The Avatars and their winners will be place on the Foxysden Website for all to see! This will begin Dec 31st and carry throughout the year! Good luck to you all!!


Joe, our Asst CO-HA, has put a lot of work and lots of creative talent in the topics in our Foxysden Website! Please take time to look at all the goodies that are there:

NEWS FLASH
updated daily

WEEKLY TOUR SHEET
- printable

GAMES LIST
- printable
GENERAL RULES FOR ALL GAMES

MEET OUR ADMINS AND STAFF

FOXYS AVATARS
- lists all the winners thus far, what games they won and what avatars they were given.

AWARDS

TRAINING SITE

NEWSLETTERS

STREAKING CONTEST
- in Golf Solitaire, the longest streak recordings


"LINKS" WILL TAKE YOU TO THE FOLLOWING:


THE HAs EMAIL ADDRESS - PLEASE use the following email address when you want to send ANYTHING that has to do with LEAGUE BUSINESS ONLY such as: pictures, contests, voting, questions, concerns. Be assured that only the HAs see these emails you send to this address. It helps us emensely, considering we have hundreds of personal emails to go through each day and could easily miss yours.
wolfcub-key@foxysden.net
You can also send the 3 HAs mail from the mailbox icon found under "LISTS", but again, ONLY LEAGUE BUSINESS.


CHRISTMAS SITE
- the tree contest, movie theater, Christmas games, Secret Santa, Message from HA

RECIPE SITE
- full of all kinds of good recipes from snack, meals, drinks, candy, pies, cakes, cookies, holiday ideas and much, much more

A MEMORIAL SITE
- for our members who have passed on and are in the arms of the Father

LIGHT A CANDLE
- for the sick, needy, our men and women of the armed forces, tragedies, requests you would like to lift up to God

A QUESTION AND ANSWER SECTION

MISS MINI PAGEANT QUEENS OF 2013

And so much more - things added all the time just for the Foxysden League!

HOW DO YOU GET THERE?
Go to the front page, just below the Slide Show, and click on 'FOXYSDEN WEBSITE". There are different sites listed on the left hand side. If you click on "LINKS" you will be taken to much, much more!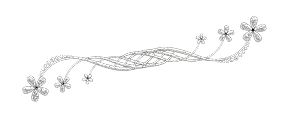 A BLESSING from your HA, Cristean:

I pray that the New Year will bring God to guide our feet and hearts to a new understanding. That all will have a better life and better understanding that we are the ones that make a difference.

We just need to open our minds and hearts to God. Forget the wants and focus on the needs of others, and above all else, look to God and not to others for guidance.

For all my friends and family I ask for a Blessed New Year.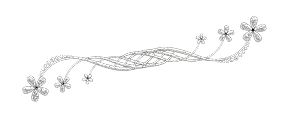 A very Happy New Year to all our Foxys!
Happy Touring!

Cris, Key, Joe and Staff
( wolfcub-key@foxysden.net )